2015 HPA Awards Nominee, Outstanding Color Grading – Feature Film
The color of Lady of Csejte is a beautiful period thriller with a modern uneasy edginess that just lurks behind the surface. Inspired from Rembrandt's paintings, Keith Roush – Colorist uses a soft pallet of Renaissance-like colors to match the feel of the story of Lady of Csejte.
Using every brush in the Nucoda's tool box, Keith Roush used colors like notes in a visual score. The director's creative team allowed Keith unprecedented freedom to create the look you see on screen.
The Color Workflow:
Using the 12bit log-c source, we graded on a Barco DP4K projector in P3. To maintain highest image fidelity, a 16bit DCDM was made from the 12bit LOG source.
In the image above, the look created reflects the dark and cold world the story takes place in. Only the red blood, light skin and fire are allowed through. Shaping your focus and creating the mood is the use of shadow.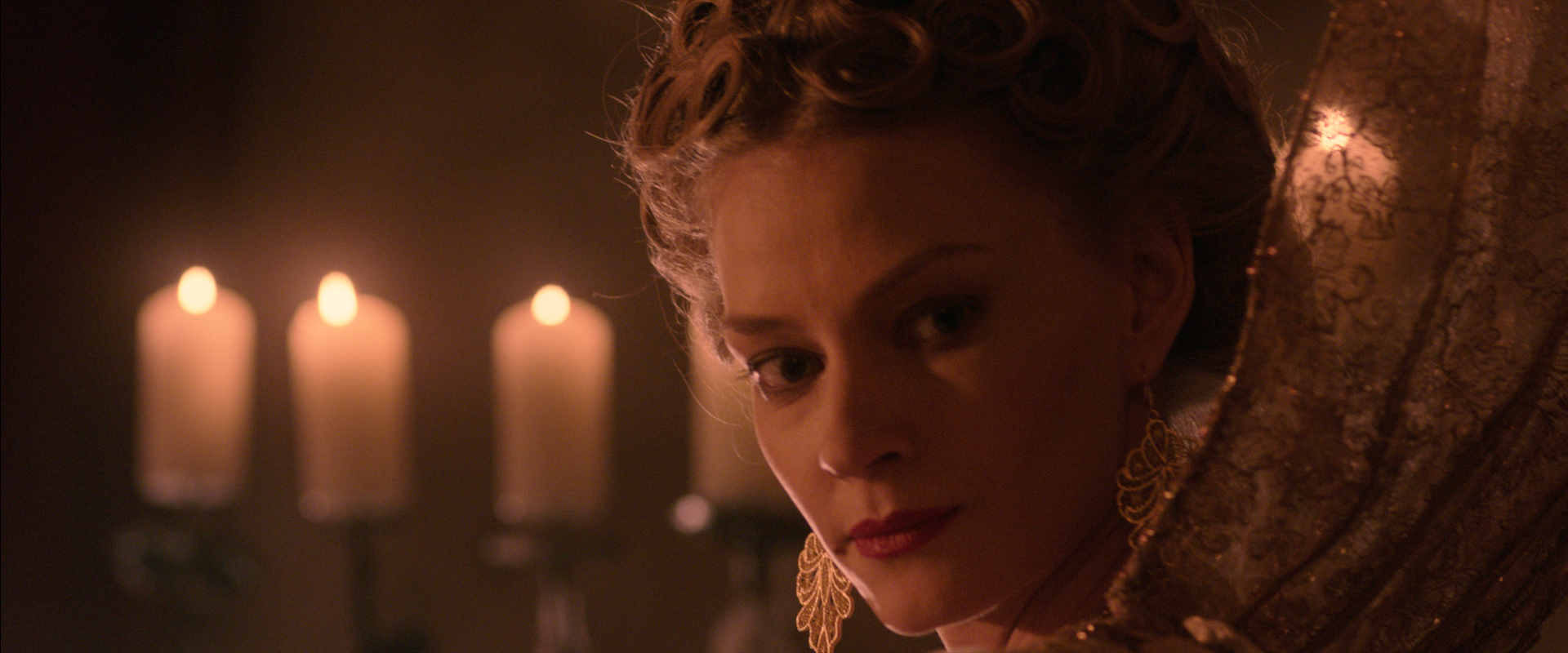 An example of interior candle and natural light scenes captured the intended look of a Rembrandt painting.
In the DI, the colorist set the look and warmed up the highlights and mid-tones, fire and other selective areas, adding glow to candles, enhanced shadows and pools of light while preserving dynamic range. Using subtle shaping of warm vs cool color temperature and adding light, your eye is drawn to the shots focus.