Congratulations to our friends at BRANNON Pictures for the release of "CHAMPION The Movie"
In Theaters May 19!
"Keith Roush and his team were a delight to work with on Champion. I can not say enough kind words about Keith's ability with color grading and his professional and servant-hearted attitude. Roush delivered a very cinematic and rich color pallet for Champion, all while working within the constraints of our budget. I look forward to working with them on future projects!"
 – JUDD BRANNON
Producer Director CHAMPION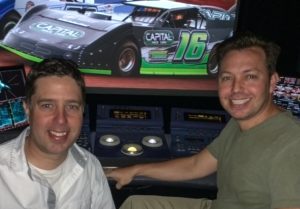 JUDD BRANNON                                                                       Keith Roush
Producer Director CHAMPION                                     Sr. Colorist ROUSH-Media
"Judd brought his film to ROUSH Media with a strong vision and a clear expectation, for us to put our color and finishing experience into this heartfelt story. So many people had given so much to get this story this far, we were very happy to be a part of the team doing what we do best to help bring this feature film to the next level.
We loved helping bring an artist's filmmaking dream come true, crafting the look, wrestling the technology details into deliverable formats, and managing all this process within budget and with a big smile.  It's why we are here.
Working with Judd was a joy and a pleasure. We hope you all will be encouraged by this film."
–  Keith Roush
Sr. Colorist ROUSH-Media