Our Independent Film Series Events
Every few months we will showcase various independent feature and short films to increase awareness about the many talented filmmakers in the independent film world. The filmmakers will be on hand following the film and you will have the opportunity to ask them about the journey of making their vision come to life during a live Q&A panel.
Join Roush Media for its September 2013 Independent Film Series Screening of Doonby!
The screening will be held in Roush Media's 4K DI Theater and proceeding the film will be a Q&A with Director Peter Mackenzie and Senior Colorist Keith Roush of Roush Media.
Event: Independent Film Series Presents: Doonby!
Time: 6:30pm to 10:00pm
Location: Roush Media
84. E Santa Anita Ave.
Burbank, Ca 91502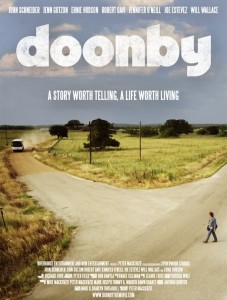 This is an RSVP event,RSVP here as seating is limited.